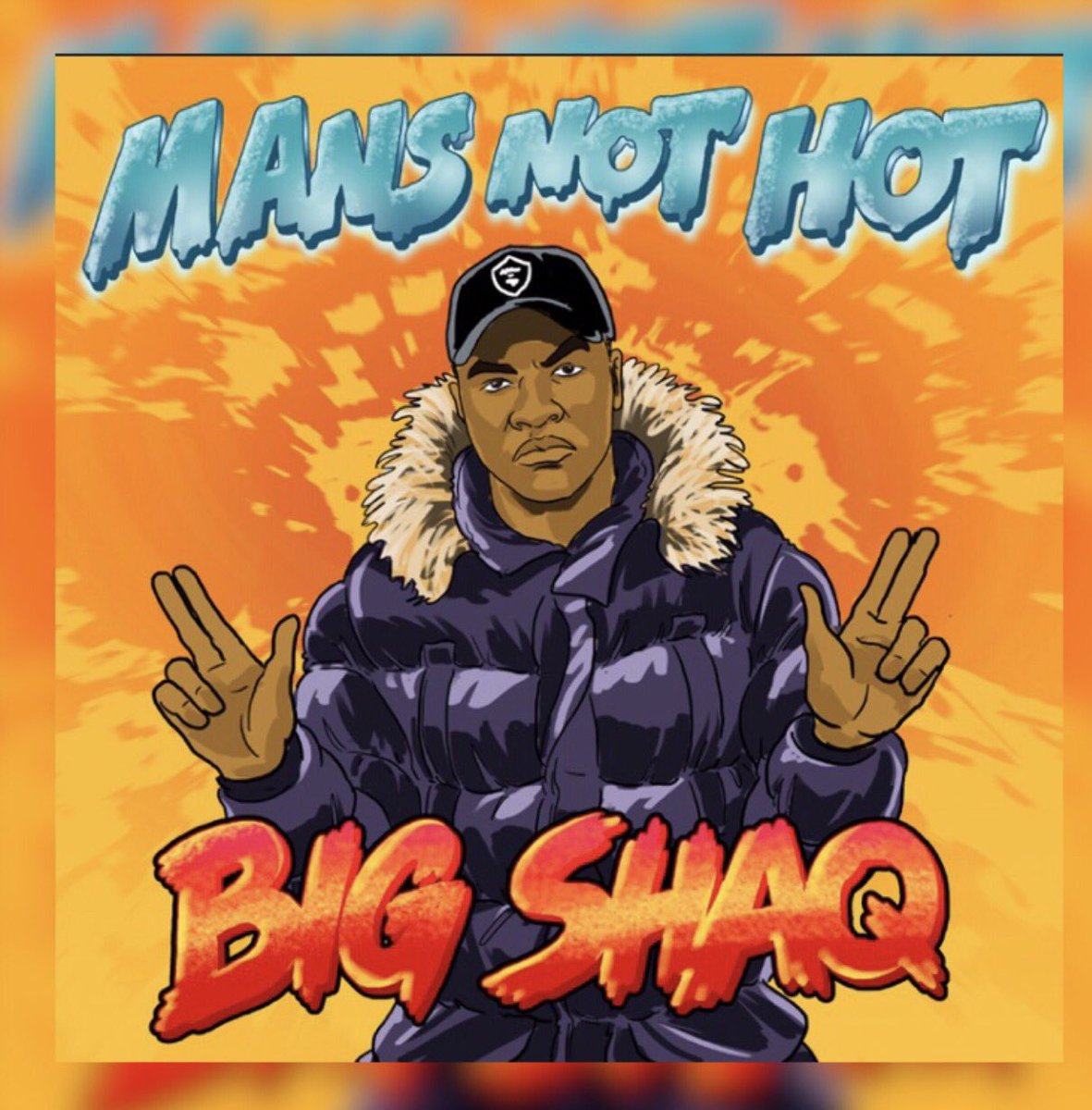 Photo from twitter @MichaelDapaah
First it was a joke, then a viral meme and now it's a bit hit. Here's how it started...
The
Joke
...
Michael Dapaah
alias Big Shaq; alias Roadman Shaq; alias MC Quakez; alias Dr Ofori... #Mansgotplentyaliases. Michael is a comedian who had two of his aliases (MC Quakez et Big Shaq) featured in Fire in the Booth session on BBC's 1Xtra radio station. According to
Insider
,
In London's rap scene, recording a Fire in the Booth session on BBC's 1Xtra radio station is a huge step for any hip hop artist trying to become famous. And if you're really lucky, your rap will go viral.
Oh boy! At first I did not understand the two characters.
MC Quakez (in a black printed t-shirt) came in and did his thing on the mic. He went out and Big Shaq came in with all the attitude. All of what happened, left me confused. Please watch below...
You can skip to 12:14 for the real 'ting'. It went viral and the memes kept pouring in.
The Memes...
— Dolan Dark (@DolanDark) September 2, 2017
— go follow @hanxine (@hanisgonesobye) September 2, 2017
— Brandon 🇿🇦 (@KubrickJr) September 2, 2017
— mr never die (@LIKEGLITTERR) September 3, 2017
A club couldn't help it...
— DJ Nathan Dawe (@NathanDawe) September 2, 2017
You can find the rest of the memes
here
The
Hit
...
And then, all jokes and memes aside, the gibberish song became a HIT. A proper music video was made. I must say it was well shot. It has over 19 million views (still counting) since it was released on Oct 25, 2017.
I love the beat to the song. It's dope. The song is definitely addictive. After watching the song (repeatedly) I found myself (still) singing "the ting goes skraaaaaa pa pa kakaka" 😂😂😂😂 It is an
ear-worm
song which makes no sense.
I am not with DJ Khaled calling him a 'legend'. You need to understand what that word means before calling anyone a 'legend'. I'm not mad at all. He is good at what he does. Chart summary
here

The Reactions...


The teens reacted and it's quite hilarious...
The Lessons...
You'll never know when luck will hit you. You have to know/identify that thing you are good at and love doing. Keep improving your craft all the time. Who knows? Luck might find you.
The End...
All the best to Michael (and his aliases) and good luck to us all!