Photo from istagram: @taylorswift (shot by Mert & Marcus)
Taylor Swift released her sixth studio album on November 10, 2017. Even though I have never being a
Swiftie
, only one song caught my attention in this album. Please don't get me wrong! Taylor Swift is a super talented music artiste who have...well I will just stop at her being very talented.
She has released a lot of bad-ass songs like 'Shake it off' and 'Bad blood' among others but I haven't found them good enough to download onto my precious iPod. When I heard '...Ready for It?' I was like...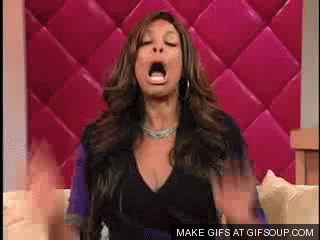 I got that song and downloaded it asap. There is something about it that makes me so confident and empowered. I had it on replay all day that it is now an earworm (which I don't mind).
She performed the song on '
Saturday Night Live
' and it was quite bad-ass (that's the only word at the top of my head at the moment). I honestly wasn't excited to watch her earlier. PS: I tuned in only for
Tiffany Haddish
(who, by the way, hosted the show and
ROCKED
it!)
I enjoyed Taylor Swift's performance for '...Ready for It?' on SNL...watch!
The official video...
Have you listened to all the songs in the album 'Reputation'? What's your favorite song(s)? Please share your thoughts...