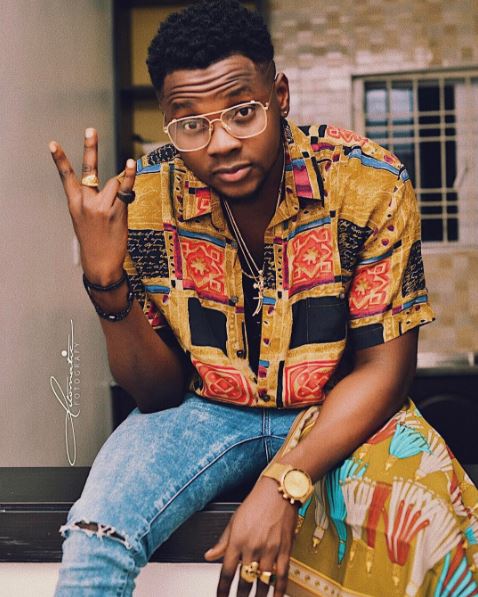 Kiss Daniel (photo from Bellanaija)
So Naija Twitter went berserk on this Nigerian song, Yeba, by
Kiss Daniel
. The emotions were mixed. Here's some of the tweets...
They Said Kiss Daniels Song "Yeba" was promoting Sexual Assault ..

Was it really? 🚶

See there's Light in Nigeria, Phones Are Charged 🚶

pic.twitter.com/jj9ye56OZ6

— SubDeliveryTwit (@SubDeliveryTwit) January 11, 2018
Now this is a song that was released sometime in 2017 and I never heard of it till today...yeah! I watched and listened very carefully. Here's what I deduced:
The concept and visuals of the song were absolutely on point (of course CLARENCE SHOT IT!!!)
The part where the lady was like "Uncle stop touching!" and the man responded saying "Sorry Madam!"...well, that sounded like a woman who knew she didn't want any kind of touching while she is trying to have a nice time with a guy. On the other hand, the response from the man sounded kinda sarcastic but as long as he didn't make further attempts to make the lady uncomfortable, I would say it is not a sexual assault.
Kiss Daniel posted his own explanation...


D song teaches our ladies to speak out against wat they haven't consented 2 nd 4 d men to realise dat if a lady says No, No means No. Apologise nd don't go further, hence d reply by d guy..."sorry madam" D fact dat a lady agrees 2 dance wit u doesn't translate 2 sexual consent

https://t.co/LbfJuowJbI

— KISS DANIEL (@iamkissdaniel) January 12, 2018
Well, enough said! But here's the part that got me quite confused when I heard it?
It sounds perversive, don't you think? Well, all I can say is that we are in this new age were people (all over the world) are speaking out against any form of sexual crime. We have to be mindful of what we say or do especially when an opposite sex is involved because it might destroy your career or image. Be wise!
Watch the full video...