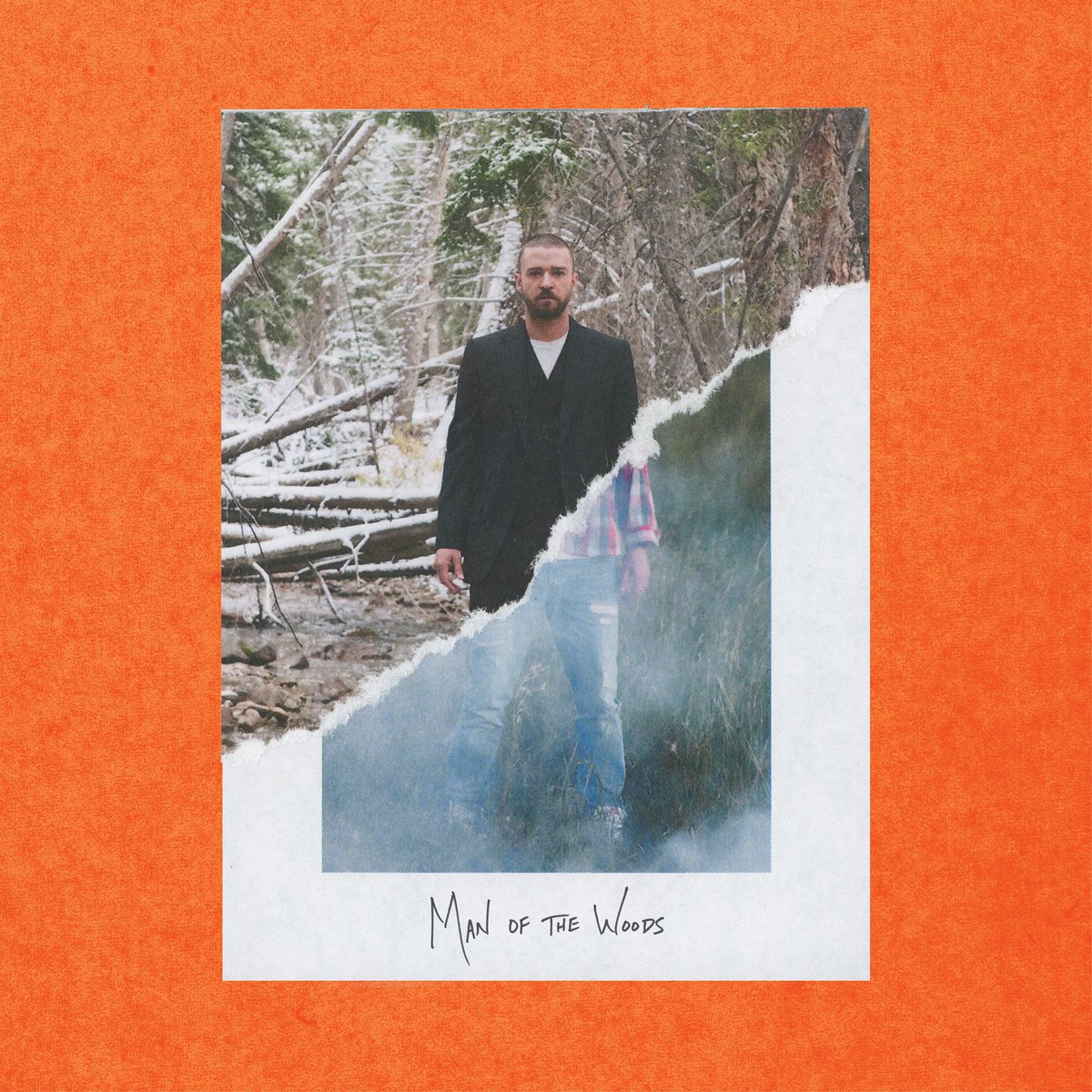 Justin Timberlake's Album cover for 'Man of the Woods'. (image from twitter)
The music video for 'Filthy' by Justin Timberlake was published on Jan 4, 2018 and currently trending on YouTube at number 27. Good for him but what's the song all about? What does it mean???
The song is from his upcoming LP 'Man of the Woods'. The chorus says "Haters gonna say it's fake." What is it that is fake, please? Then he went from that to "Look, I said, put your filthy hands all over me...You know, this ain't the clean version,..and what you gonna do with all that meat?..cookin' up a meat serving." Huh???!!! What's the connection? Then a robot a robot is on stage doing this...
...mimicking JT's steps...smh
The song makes absolutely no sense and I am quite disappointed with JT. I am not a huge fan of his but I know he is too talented for this kind of song that has no substance at all. I really don't get the concept of the song.

On January 3rd he tweeted...
— Justin Timberlake (@jtimberlake) January 3, 2018
Nope...It shouldn't be played at all!
And he already announced 'The Man of the Woods Tour' (that was fast)
— Justin Timberlake (@jtimberlake) January 8, 2018
The video for 'Filthy'